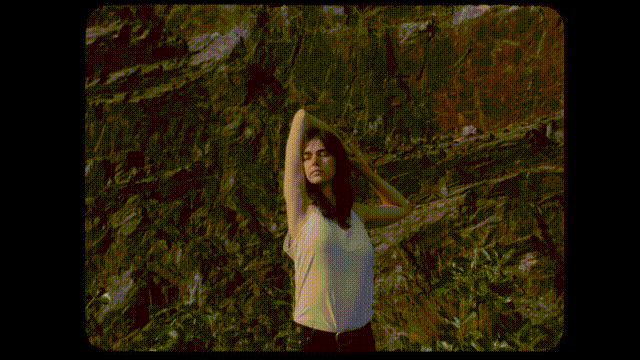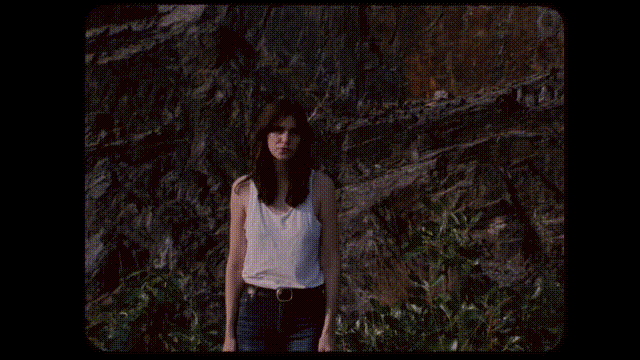 Leftovers, the debut album from Montreal's (/Tiohtià:ke's) Le Ren, stitches together a patchwork of personal songs about different relationships: those we share with mothers, lovers, and friends. Lauren Spear, the artist behind Le Ren, created a physical quilt to mirror the assemblage of stories that comprise her album: a coming-of-age collage that collects over four years of past experiences and finds their present meaning. "When I think of leftovers, I think of things that have been cast aside," she says. "When they're picked back up or remembered, they can be repurposed… Leftovers came to mean a collection of feelings and moments of the past that still remain relevant to my present."

Leftovers was originally scheduled to be recorded in LA in early 2020, but the pandemic forced Le Ren to reconsider the kind of album she wanted to make, and how she wanted to make it. Taking the time to revamp old songs and bring the past to bear upon new ones, she distilled years of material into ten tightly executed tracks united by the swooning pluck of her guitar and the crystal clear timbre of her voice. In April 2021, she met with producer Chris Cohen in a rented house in Portland, Oregon, where they had to wait for a neighborhood boy to stop making noise outside before they could record. The album came together much like the patchwork of her quilt, with collaborators Kori Miyanishi, Cedric Noel, Saltwater Hank (Jeremy Pahl), Eliza Niemi, Kaïa Kater, Aaron Goldstein, Buck Meek, and Tenci (Jess Showman) recording their parts separately from across North America. The result is a timeless assemblage of love, heartache, celebration, and lessons hard-learned, written and performed by a musician who has honed the subtleties of her craft.

Spear studied bluegrass as a teenager on Bowen Island/Nex̱wlélex̱m, a small municipality on the Canadian west coast. In adulthood she dove headfirst into Montreal's (/Tiohtià:ke's) music scene, expanding her artistry into contemporary folk, rock, and country. With the release of her EP Morning & Melancholia in 2020, Le Ren earned comparison to the deft musicianship and sparse, eloquent lyrics of John Prine and Neil Young.

On Leftovers, she shows us the depth of her sonic and thematic range. Resonant, thoughtful opener "Take On Me" is an ode to a love that changed shape, but was not lost. The warm, inviting lilt of "Dyan" follows, a heartfelt dedication to her mother that precedes another gently melodic maternal track, "I Already Love You." "As I get older, I find myself contemplating motherhood," Le Ren explains. "'I Already Love You' was written for a possible future." "Annabelle & Maryanne" and "Friends Are Miracles," meanwhile, are love songs for those platonic relationships that bring an unmatchable sense of support and tenderness to life. Throughout the album, Le Ren explores different forms of intimacy, the experience of entwining your world with someone else's, and the fear and beauty that come with sharing your heart. Closing track "May Hard Times Pass Us By" leaves the listener on a note of hope, resilience, and gratitude with the guiding light of Le Ren's silvery vocals and sure but stark strumming.

With its organic yet meticulous folk production and deeply felt lyrics, Leftovers exists outside of trend or time, finding a home among classic icons like Joni Mitchell, Vashti Bunyan, and Karen Dalton, as well as a new class of folk extraordinaires, such as Adrianne Lenker, Jessica Pratt, and Laura Marling. Le Ren writes with a bold clarity that lends her songs the immediate, enduring quality of good stories well-told that, like their album title-namesake, only get better with age. Leftovers is equal parts melancholy, deep love, and levity to lift up the mournful. Le Ren here weaves a rich musical tapestry addressed to loved ones lost, found, and kept that reveals new meanings within a lifetime of relationships.


---